Children and Their Inner Power
How adults can support children to shape life from this power center
Data
Date: 10 Nov 2021
17 Nov 2021
24 Nov 2021
Time:
each Wednesday, 17:00–20:00
Teacher: Ayelet De-Picciotto (IL)

Language: English translated into German

Course location:
Online, ZOOM
In this online class we will be working with the following topics:
How can children connect with their inner power

Inner Connection - what are the capabilities and qualities it allows.
How traumatic experiences can be overcome and even create additional strength
Develop self-confidence, self-esteem.
How to create and develop body-mind-spirit-soul connection.
This connection enables emotional regulation, lower stress, teaches confidence and connect us to our true essence - our soul.
An experiential workshop based on SE, mindfulness and Connection-Inner-Guidance (CIG), a method Ayelet developed - connecting Body-Mind-Spirit-Soul.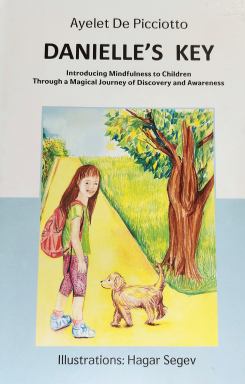 Based on these approaches, Ayelet recently published a new children's book: 'Daniel's Key' - ages 5 -13. Through a fascinating and empowering story, young readers learn key concepts from the world of Mindfulness, SE and Connection - Inner Guidance and acquire awareness tools related to themselves and their environment.

Adults have a special guide that explains the different approaches and tools that appear in the book.

From disconnection to connection, revelation and creativity. Helping children know their unique self and live out of their highest potential.

Ayelet De-Picciotto
Ayelet De Picciotto, MA in Clinical Psychology, and Somatic Experiencing Practitioner who is working in Israel and in Europe with populations under stress, combining mind, body and spirit for the purpose of finding inner peace and inner guidance in order to live from our full potential.Ayelet worked as a psychotherapist in therapy centers in California, Tokyo and Hong Kong prior to her return to …